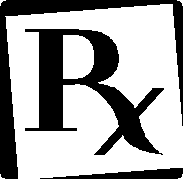 Dennis B. Kottler, MD
Westlake Village, CA
Appointments: 818-991-8376
Email: doc@psychiatrix.com
---
Lamictal is a novel medication for the treatment of Bipolar Disorder. This medication belongs to the class known as antiepileptic drugs (AED).
Lamictal was the first drug approved for control of the maintenance phase of Bipolar Disorder since Lithium. Lamictal is particularly effective in preventing depressive episodes.
It is also effective in preventing manic relapses as well. Thus, this medication fills a gap in the effective treatment of Bipolar Disorder.
Some of the key advantages of Lamictal include:
1 - Particularly effective in preventing DEPRESSIVE episodes.
2 - Does not require monitoring of serum levels (unlike Lithium and Depakote).
3 - Can be used in combination with other medication (including Lithium and Depakote).
4 - Does not cause weight gain (a problem with Lithium and Depakote).
As with all medications there are potential side effects and other medical considerations to be evaluated prior to and during medication treatment. It is essential to consult with a psychiatrist, or other physician, knowledgeable about Bipolar Disorder and related medical and psychiatric conditions.
Lamictal is marketed in the US by GalaxoSmithKline.
__________________
---
---
Appointments: 818-991-8376
Email: doc@psychiatrix.com