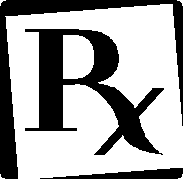 Dennis B. Kottler, MD
Westlake Village, CA
Appointments: 818-991-8376
Email: doc@psychiatrix.com
---
VIIBRYD (vilazodone) is a novel medication for the treatment of Depression. It combines the advantages of an SSRI (selective serotonin reuptake inhibitor) with an agonist effect on serotonin (5-HT1A) receptors. This dual mode of action is designed to enhance its effectiveness in treating depression.
Some key advantages of VIIBRYD include:
1 - Novel dual mode of action as described above.
2 - Often effective in refractory patients (cases where other antidepressants have failed to work).
3 - Flexible dosing available (10 mg - 20mg - 40 mg tablets) to accommodate individual patient needs.
4- Well tolerated in most patients.
As with all medications there are potential side effects and other medical considerations to be evaluated prior to and during medication treatment. It is essential to consult with a psychiatrist, or other physician, knowledgeable about Depression and related medical and psychiatric conditions.
Viibryd is manufactured by Forest Pharmaceuticals.
---
---
Appointments: 818-991-8376
Email: doc@psychiatrix.com